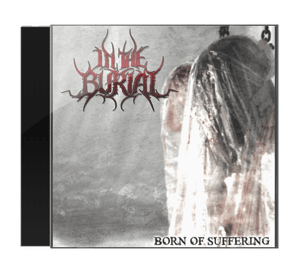 $

15.00
Debut Album featuring 10 blistering tracks of black metal tinged technical death!
THIS ORDER IS FOR AUSTRALIA ONLY
This order is for Australia Only!
The rest of the world can purchase merch from:
http://www.prcmusic.com/store/index.php?route=product/product&product_id=693
1. Born Of Suffering
2. Scourge Of Humanity
3. Mala Evolutione
4. Amaranthine's Departure
5. Portantes De Morte
6. Bleeding The Innocent
7. Solace In The Arms Of The Dead
8. Mortuary Procession
9. Merciless Carnage
10. In Death… Absolution
This order item is for the physical CD only!